Long tapered leader #7-18 for shore blackfin seabass (set of 10)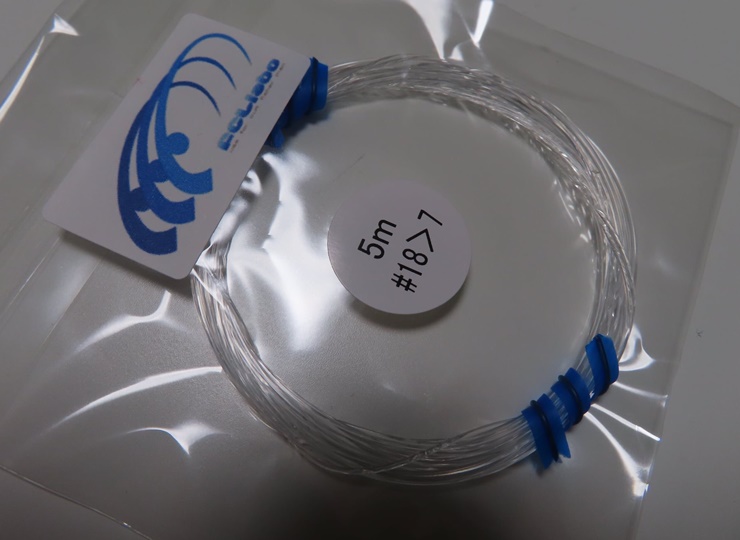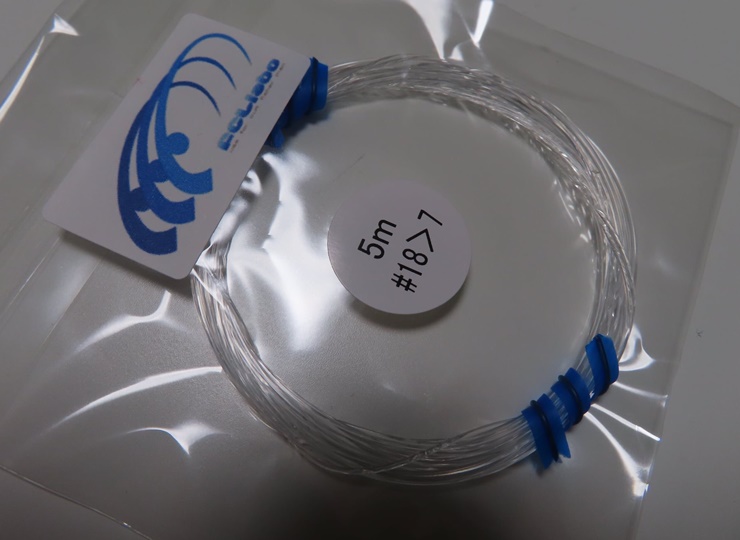 #18-7 Length: 5m
Finally on sale Long taper leader for shore blackfin seabass
Tip #18# – Front #7 Taper part 1.5m Front 50cm Long leader 3m at the tip (Made of reinforced nylon)
・1 piece Our regular retail price (2021 price): 330 yen
・Set of 10 Our regular retail price (2021 price): 3,300 yen → 2,970 yen with discount for multiple items
It was finally done. Anyway, I bought 100 for myself.
The cutlass tapered leader is good for short rods for boat casting, but it was too short and difficult to use for shore fishing. For this reason, we only sell this product on a limited basis by special order. I buy in bulk because I don't know what my next plans are. Now you can fish for blackfin seabass with confidence. It's been 10 years since I personally started using it, and I can't go back. It has become quite popular in the market. To prevent line problems with straight leaders, some people change the guide or change the knot, but this solves the problem in one go. You can target various kinds of fish. Please try using it. Unfortunately, we are not available for retail wholesale.
Please cut off the part you think is unnecessary depending on your usage. I don't like snaps, so I use direct knots that gradually get shorter, so I just use them as they are.
Those who use snaps may be able to get the best length by adjusting them.