TBO180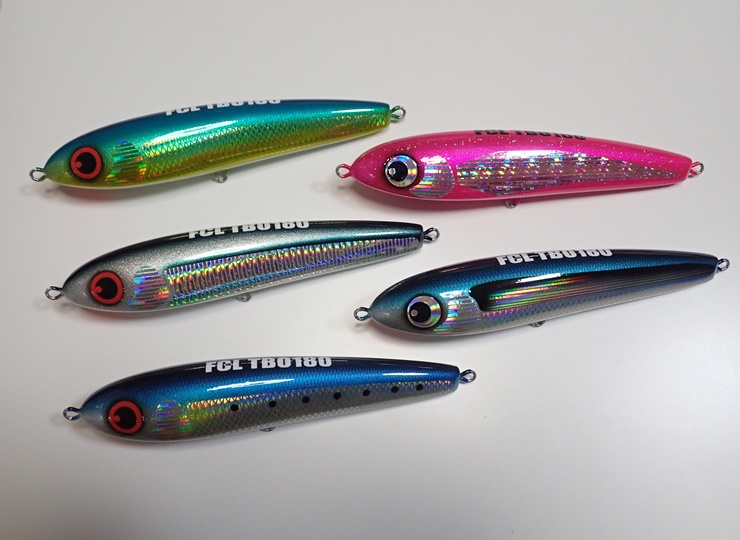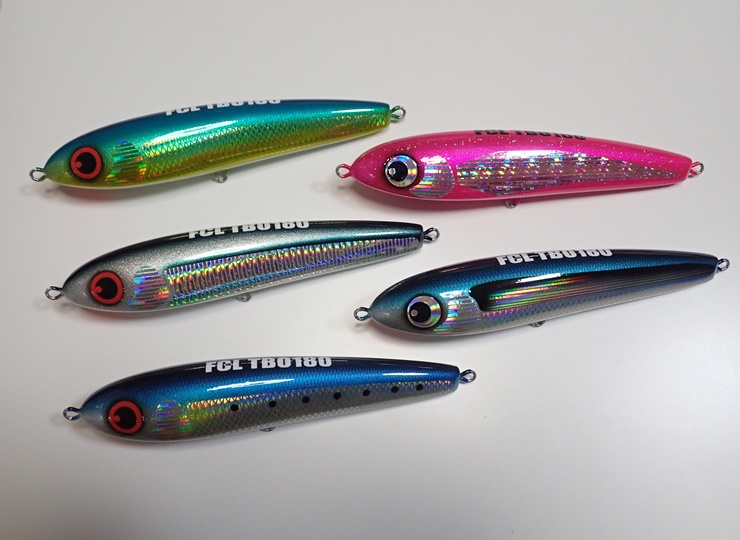 It was finally decided to line up, well, it is true that I was not very reluctant because it was about me.
This is because I think that amberjack pencil is basically just a (T) rod with (B) weights (O).
Still, I'm trying to make something that moves as it is.
In particular, the TBO normal models (155, 180, 220, 250, 270) are designed to make quick movements from slack jerk.
Swimming that starts with a chop sound instead of a loose jerk with a soft-tipped rod in the world.
Please do it strongly in the same manner as our EBIPOP operation.
The TBO220SO is made to be slightly soft and jerkable.
A swim model from parallel sinking, TBO180S Swim has also appeared.
(TBO180S Swim recommends that the tail hook is smaller than the front hook.)
If you want to invite flashy, select normal, and if you want to invite gently, select S model.
| | |
| --- | --- |
| Size | About 180mm |
| Weight | About 71g |
| Type | Floating |
| Recommended range | Under surface |