IWP135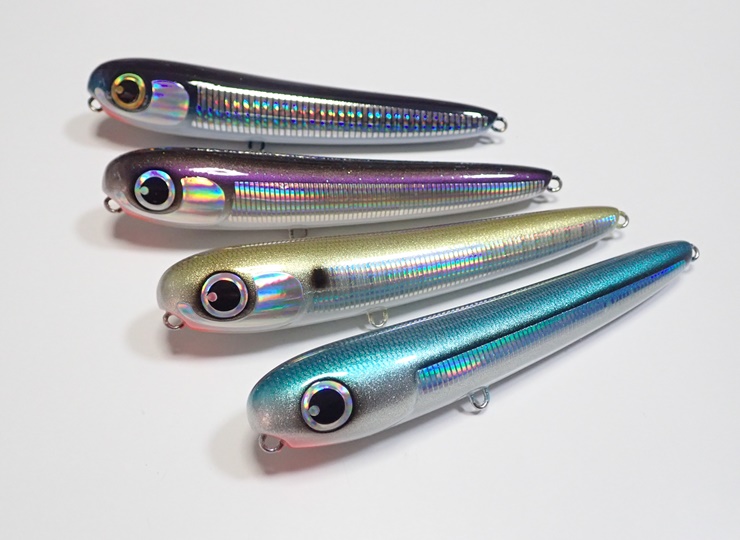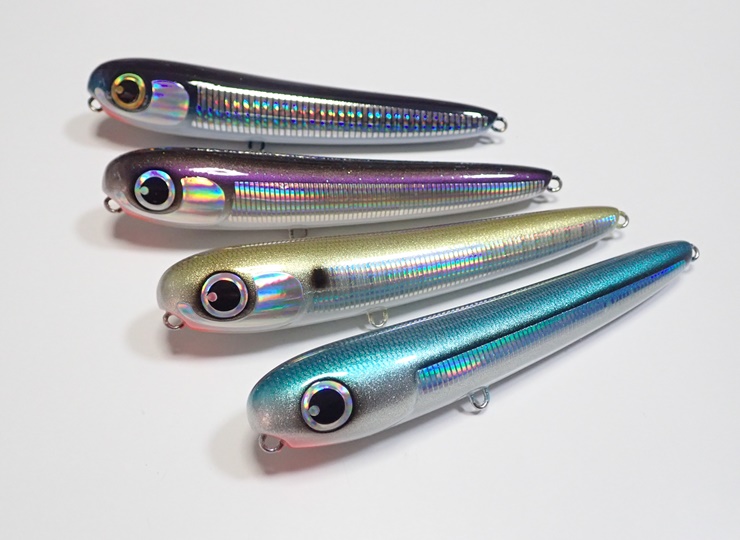 The IWP is a lure that can be moved like a floating pencil on the surface of the water even though it has a fast sinking speed and achieves floating to the surface of the water while increasing flight distance.
Due to the high specific gravity, the flight distance is considerably extended.
It has the advantage of being able to respond to a wide range of konoshiro patterns in vast estuaries and yellowtail boils.
The small size was shortened for slow-type fish such as black sea bream, but the 135mm is made to emphasize the slimness somewhat to correspond to yellowtail and blackfin seabass.
Because it is sinking, it is relatively easy to line mend after landing on the water, and it is a plug that is strong against bad weather.
| | |
| --- | --- |
| Size | About 135mm |
| Weight | About 44g |
| Type | Sinking |
| Recommended range | Top surface |