JA-K110 (with hook)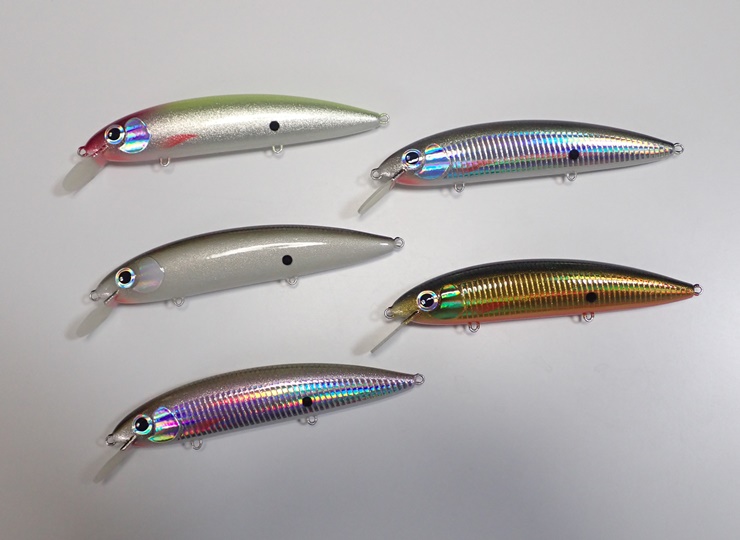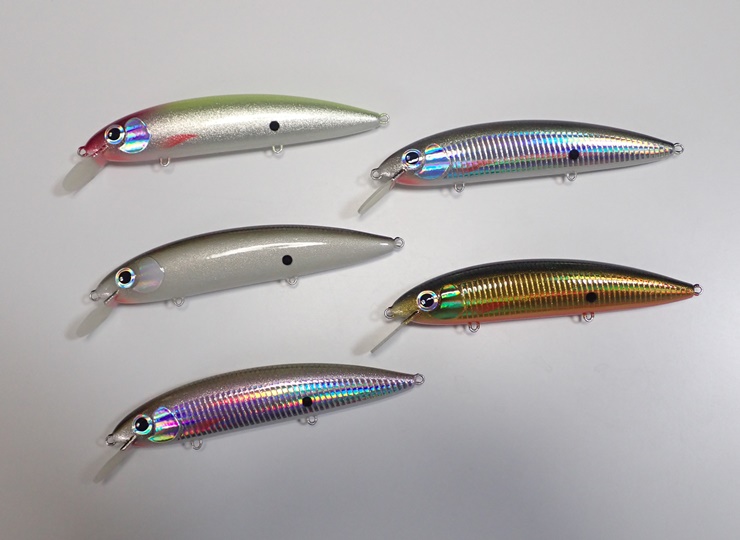 Foamed urethane jerkbait.
There are two types: the 3-hook version JA-K110 and the 2-hook slow sink version JA-K100.
A high performance jerk bait that maximizes the characteristics of foamed urethane material.
Based on roll flushing, which is the heart of jerk baits, it is set to give the necessary depth.
If you like Gold Bomber (Long A), I think it's worth a try.
JA-K110 has strong roll action.
The water pressure is large, and it is difficult to turn over and go up with continuous jerk.
Due to the lip design as a jerk bait, the flight shape is slightly disturbed.
| | |
| --- | --- |
| Size | About 110mm |
| Weight | About 14g |
| Type | Floating |
| Recommended range | 1.5m |