JA-K125 MD (with hook)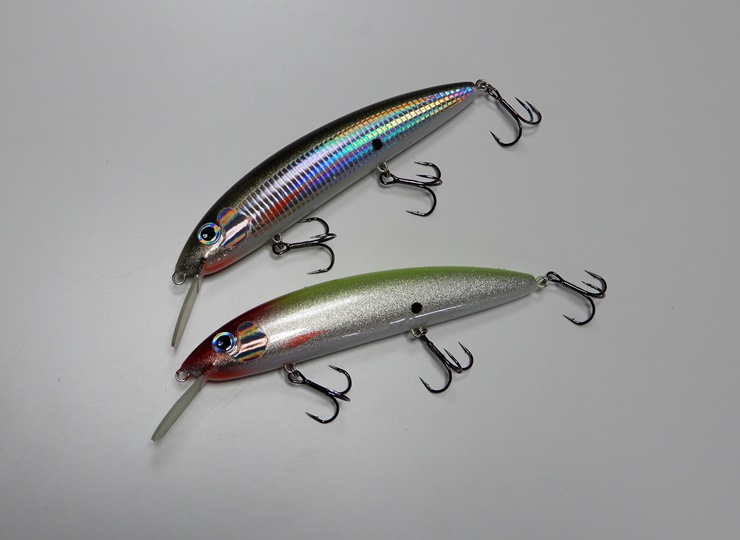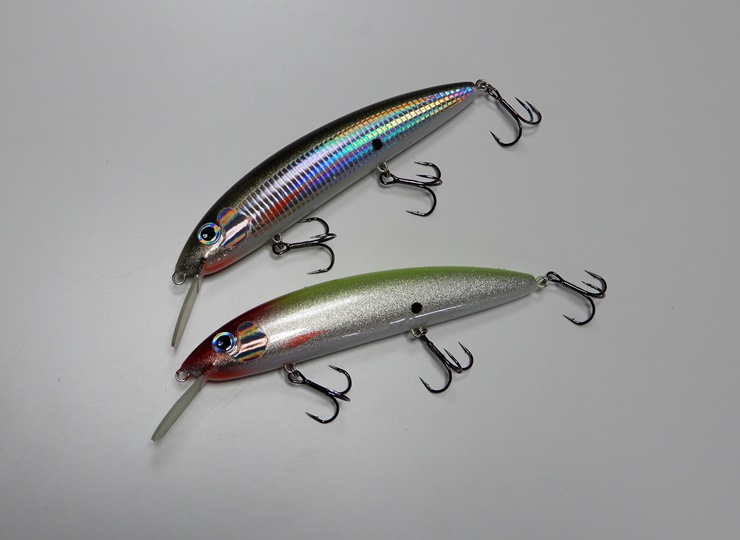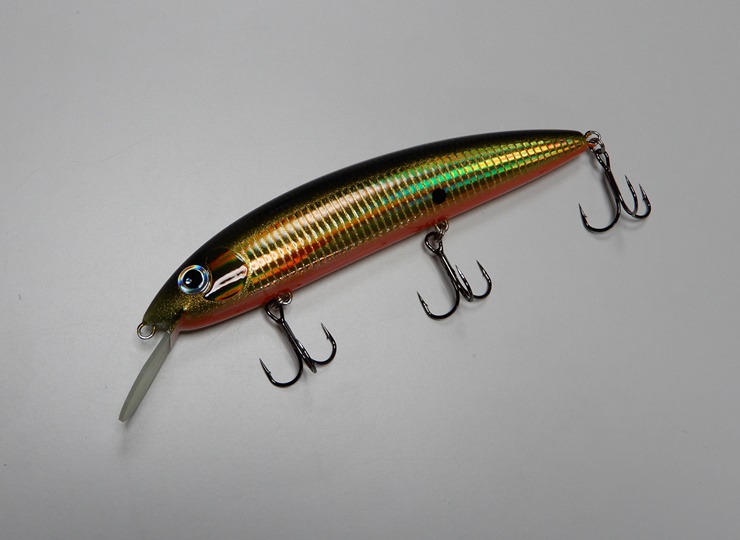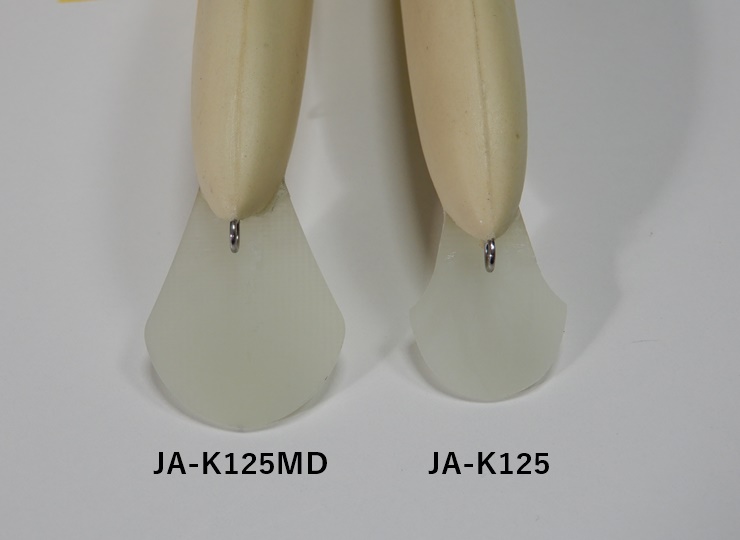 Diving depth
Semi-heavy float (normal): around 1.5m
If you stick a weight and make it a slow float: around 2.0m
When pasted and suspended: 2.5m+ around
The feature is that the reaching depth changes greatly by adjusting the buoyancy with the weight. It can be operated by standing the rod from a low position such as a boat. It can be operated even from high scaffolding.
It is a jerk bait highly rated (for heavy hooks) in barramundi from Australia. It is also used by some tournament players as a deep jerkbait in Japan.
Although it has 3 hooks, it is set so that the movement of the roll system is suppressed and the depth is increased. However, please note that the rod needs to have a certain hardness.
| | |
| --- | --- |
| Size | About 123mm |
| Weight | About 22g |
| Type | Floating |
| Recommended range | 1.5m |