JD-P170F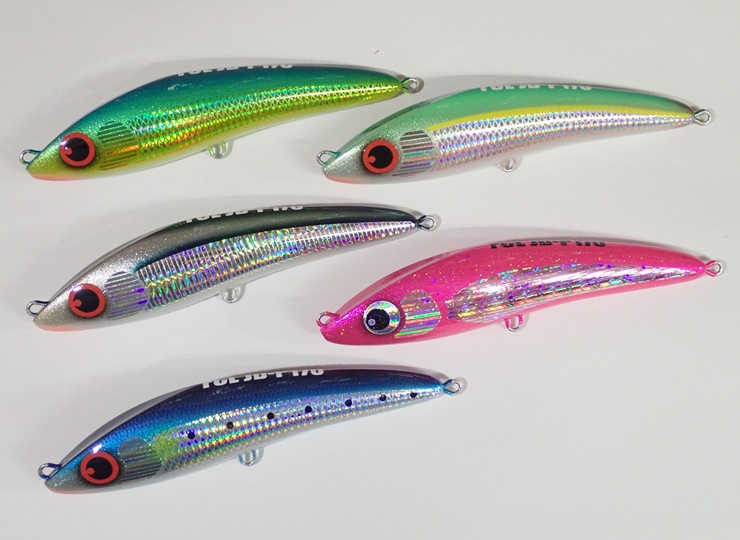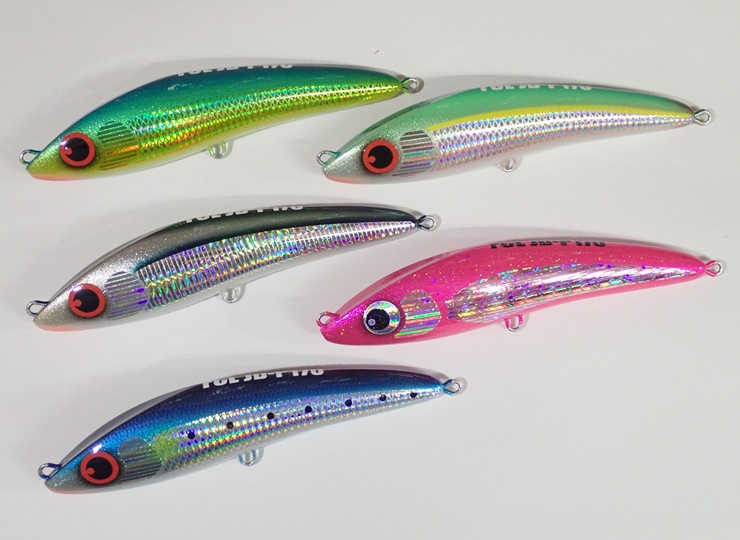 Previously, we sold the CSP series to the world, and it is still in the long run, but the floating posture was almost horizontal.
JD-P is also designed based on the same minnow-type natural action as CSP, but it is a pencil made to keep a nearly vertical floating posture.
Compared to the TBO, the TBO makes a loud chop sound and swims flashy, while the JD-P is characterized by a smooth underwater action with very little sharpness from the vertical to the surface of the water.
Therefore, you can expect the same fish response as the TBO180 even with the larger 225, which is not proportional to the length. It is characterized by flushing that comes out of the plane and clear wobbling up and down without unreasonableness.
The size of the lure you choose at that time is important, but if anything, it is a lure that tends to be effective against fish that are conscious of small bait, even if it is large, it tends to attack a lot of small fish.
In short, I think that it can be said that it is a lure with a more natural feeling than usual.
Hook size (decoy) Y-S22 #4.0 recommended
| | |
| --- | --- |
| Size | About 170mm |
| Weight | About 48g |
| Type | Floating |
| Recommended range | Under surface |