JD-P290Slim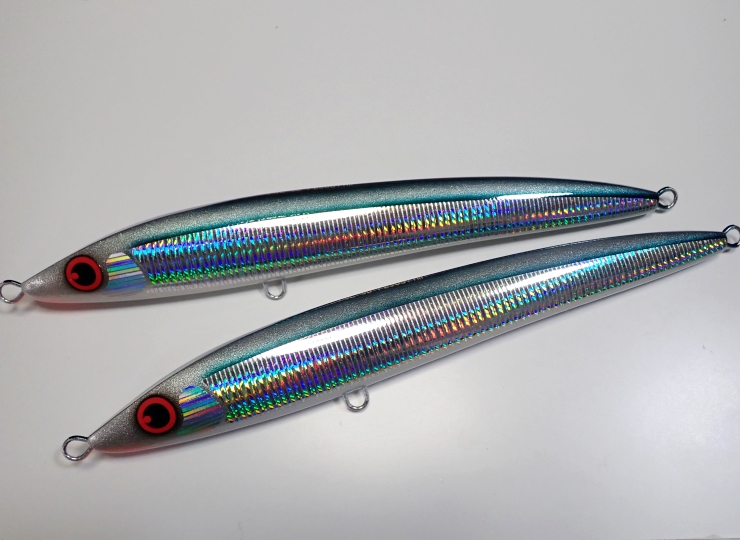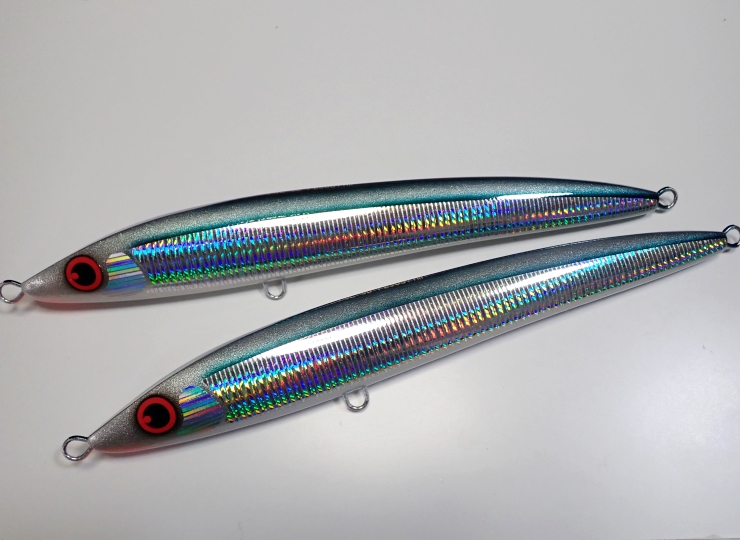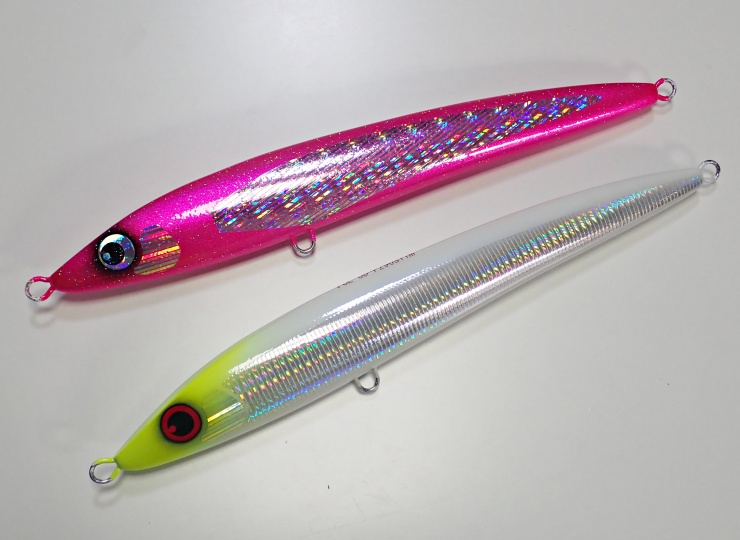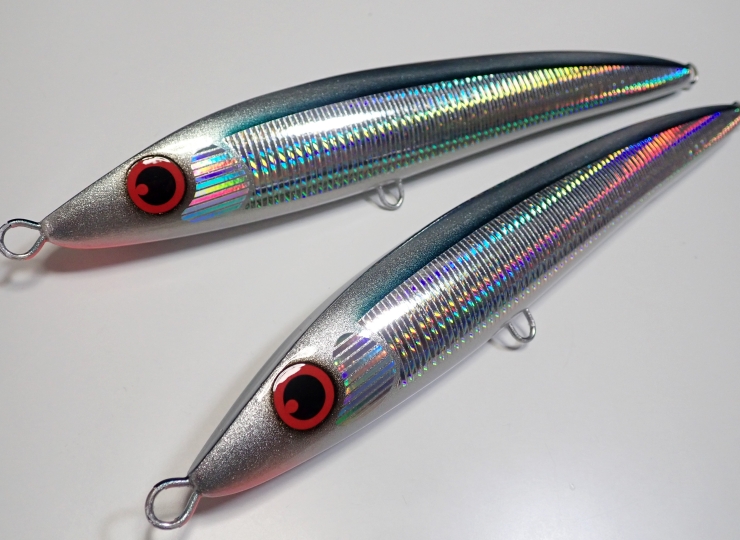 It is well known that amberjack aims at hairtail and GT aims at datsu, but if you match it with that size, it will be heavier and harder to use.
Considering this, the diving pencil has a large size when diving, and a small form when standing upright.
Because it is slender, the flight distance is greatly extended depending on the size of the line resistance.
Unlike normal diving pencils, it does not slide much due to its thinness, but its shape appeals greatly.
The flash due to the flat shape is also large, making it possible to invite different from ordinary diving pencil.
The body weight is about 100g, and the hook set is about 120g. It can be cast with a light GT rod or Hiramasa rod.
In the test fishing trip, the line was suddenly broken on the first cast, and I was taken aback.
Since then, it has steadily produced results, and it has become an indispensable lure for lure cases.
| | |
| --- | --- |
| Size | About 290mm |
| Weight | About 105g |
| Type | Floating |
| Recommended range | Under surface |