KY8 (three-piece set)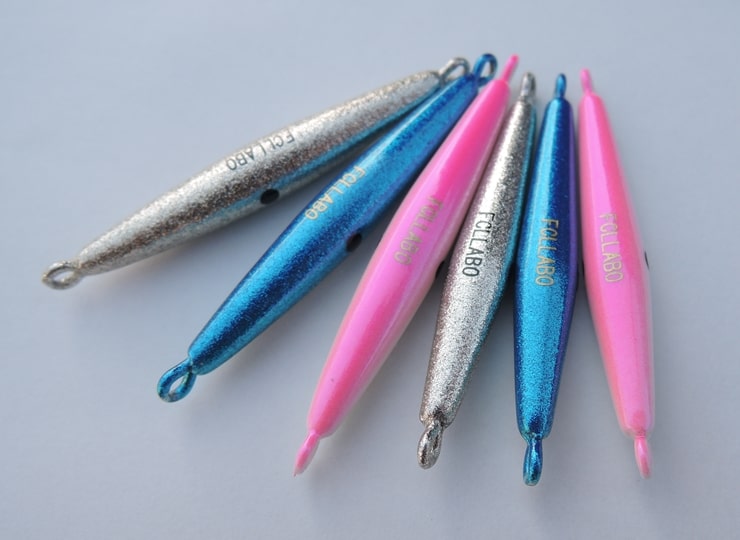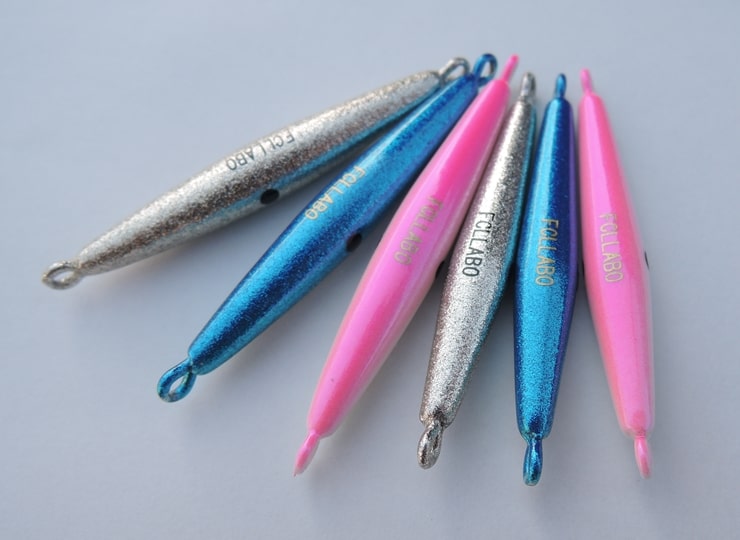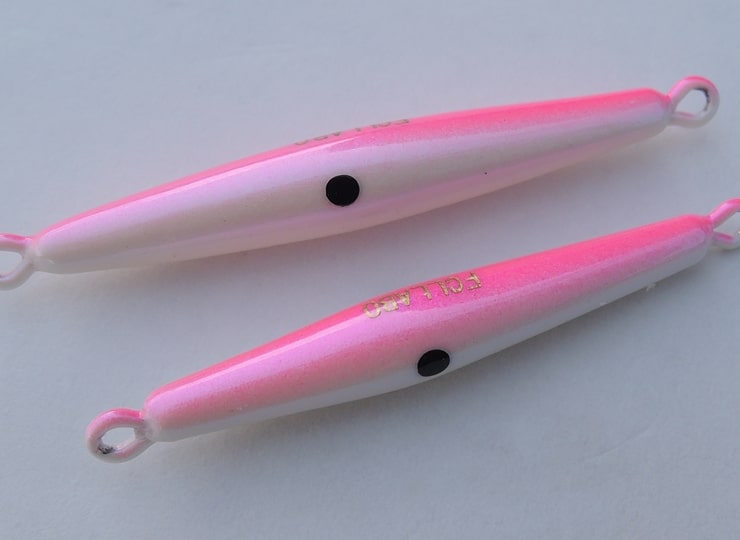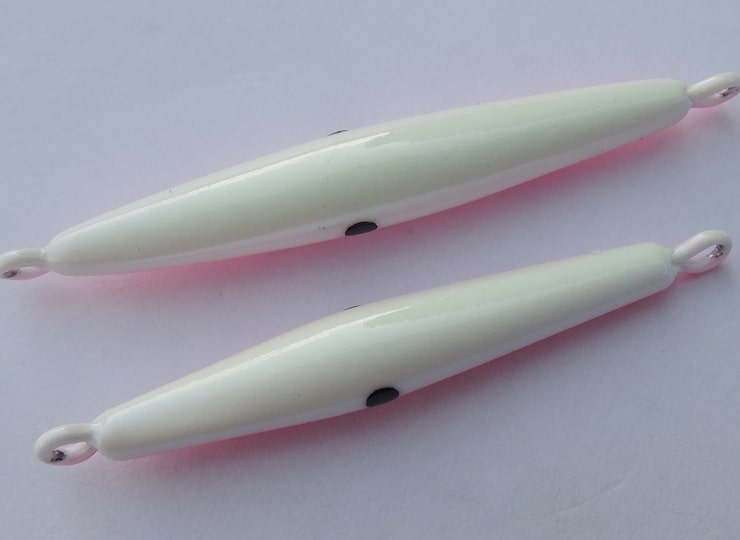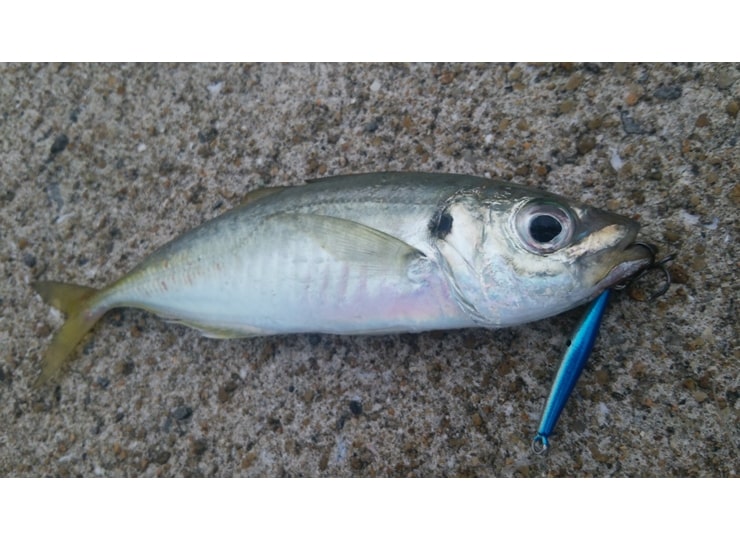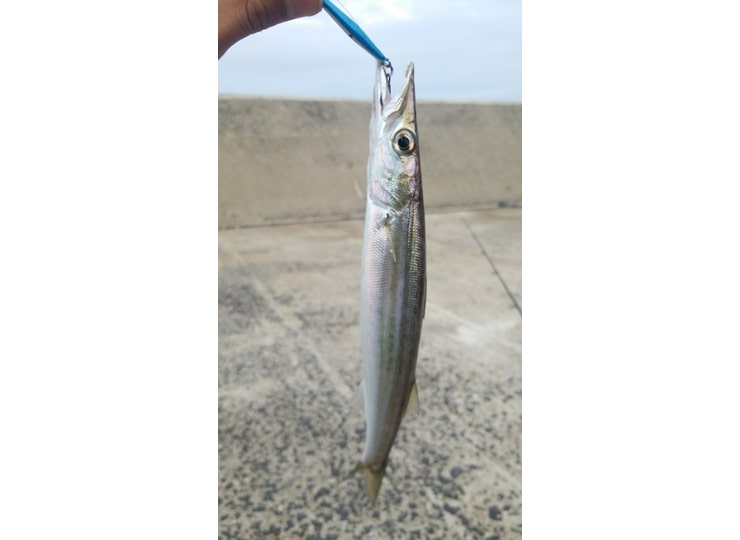 Color
SL: Silver (special mica)
SLB: Silver Blue (special mica)
PIG: Pearl Pink Glow (pearl base, glow belly)
*Sold as a set of 3, one for each color.
Small size is available in the KY series.
To be honest, I don't think it's a good idea to seek a difference in a small jig, but the slim rod-shaped shape, which is a feature of this series, reduces the eddy current behind and suppresses the swing.
Also, if the line eye is on the thicker body, the swing width can be made tighter.
Unlike jigs that are made to flutter during the fall, it tends to fall in a straight line, so it may be a good idea to change your perspective from your usual fishing.