YOKO220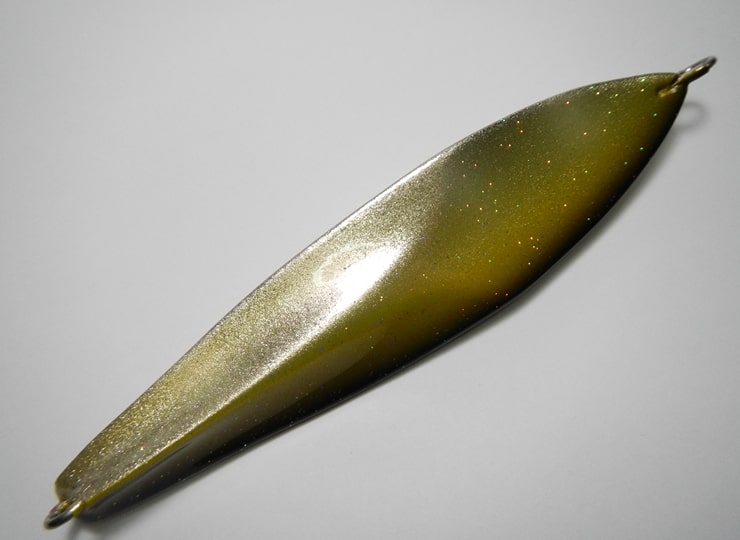 The concept literally sticks sideways.
There are various jigs, but basically the position of the line eye is not tampered with.
If you want to make the movement to turn sideways regular, and you want to turn sideways easily regardless of the rod, this jig is effective.
Basically, if there is a line eye in the center, it will be easier to design a jig that sticks to the spoon shape of the tail balance.
It's physically normal.
It is made to face sideways with the same logic as the spoon.
However, even if you make it easy to drop, it will be difficult to overtake the leader and shake your head sideways unless you give it an inertial force that makes it turn sideways.
Therefore, various rods are needed, but if there is a jig that can be pulled diagonally at the time of jerk, the head will turn sideways and it will be easier to fall diagonally without having to worry about it.
It is designed so that it can be turned sideways while suppressing rotation.
In addition, when it falls, the tail does not receive resistance like the conventional product, and it can be dropped straight, so there is little speed loss.
The color is the same as the special mica color jig.
Holo is partially usable.