SAD110T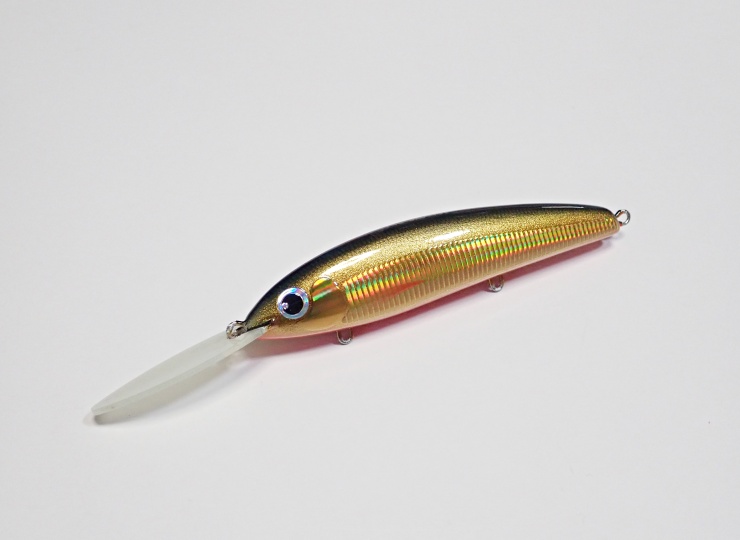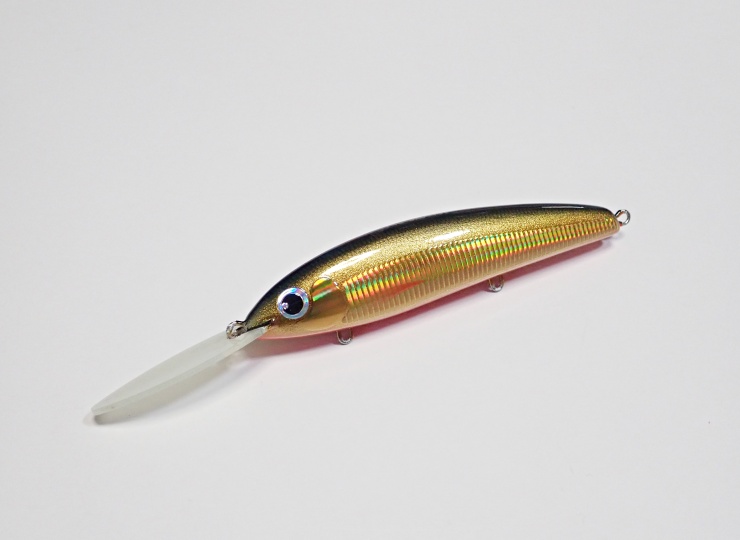 Floating urethane foam high-speed winding shad.
It is an action with a high-speed tight vibrating and a fluffy feeling.
●Description of board hole type
FCLLABO has a lure with a through hole in the lip.
Deep divers usually have tying eyes protruding from the middle of the lip, and the seesaw effect allows the lure to swim while maintaining posture.
FCLLABO is set so that a line eye is put out from the tip of the body and the lip area on the front side can be used effectively.
Therefore, the line eye part is a hole.
You may think that water will escape if a hole is opened, but it is the center of the action, and it removes the eddy current that occurs directly behind the flat base to some extent, so it becomes a smooth movement and the swimming depth is also good. It gets deeper.
| | |
| --- | --- |
| Size | About 110mm |
| Weight | About 17.5g |
| Type | Floating |
| Recommended range | 2.5m |