SAD52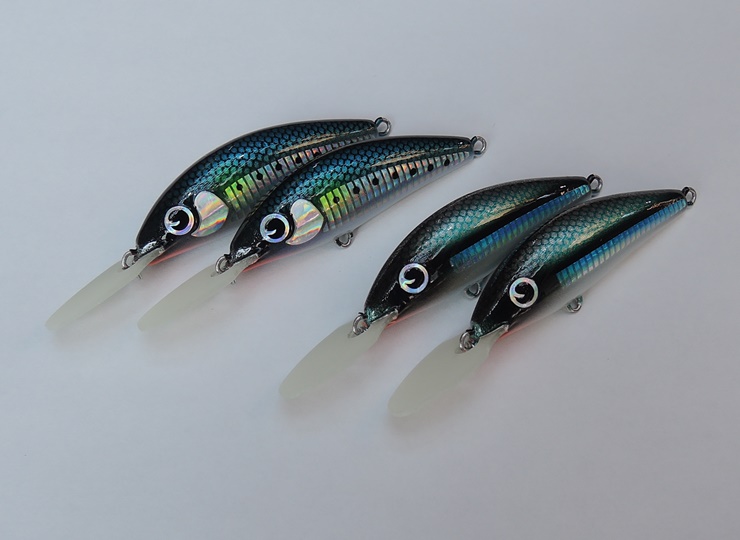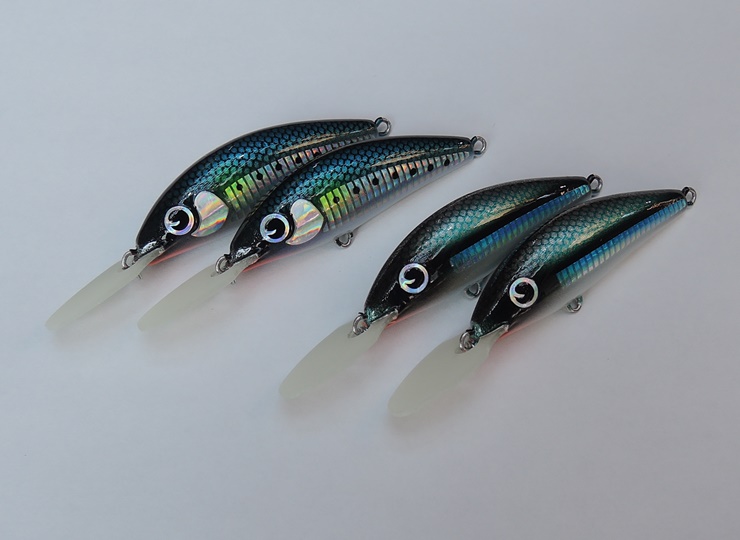 The feature of the SAD series is in the hole near the line eye. There are two good points about the holes.
For deep lures, in most cases, the best action is when the tying eye is as close to the lip surface as possible, or even on the bottom surface. The base lip has good drainage, but it is impossible to cut the cup in a hemispherical shape like the injection.
So I made it with the idea of making it a complete hall. This works surprisingly well, and by removing the line eye from the body, I was able to increase the effective area of the lip itself.
In addition, since the line eye straddles the lip, by hanging an anchor such as a weight on the bottom side, it is possible to approach fish staying in a deeper line without killing the swim.
It is a lure that has the advantages of sharp water drainage due to the base lip, high buoyancy due to the foam body, and lowering the line eye surface, which is a standard for injection.
Currently in the SAD series
2 hook body
98 80R 80C SAD77 SAD52
in addition
It has a lineup of 3 hooks called SAD110T.
The dive is a rapid dive type.
Since it is a base lip, if you pull it strongly, the base lip itself will bend and it will be difficult to reach depth.
| | |
| --- | --- |
| Size | About 52mm |
| Weight | About 3.4g |
| Type | Floating |
| Recommended range | 2m |