UC11.5ft 2S (Double S) (spinning rod)
Sold Out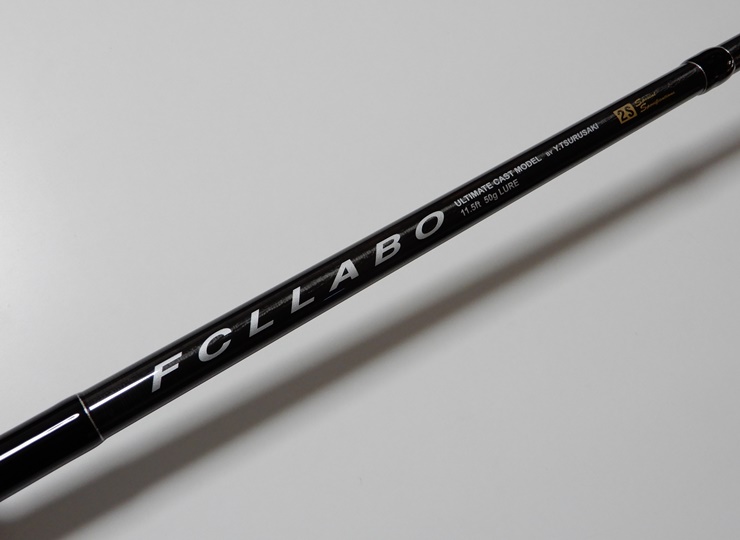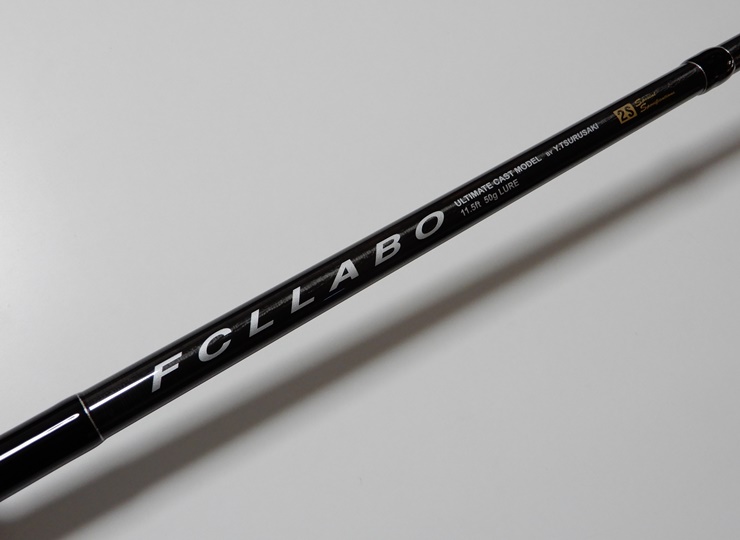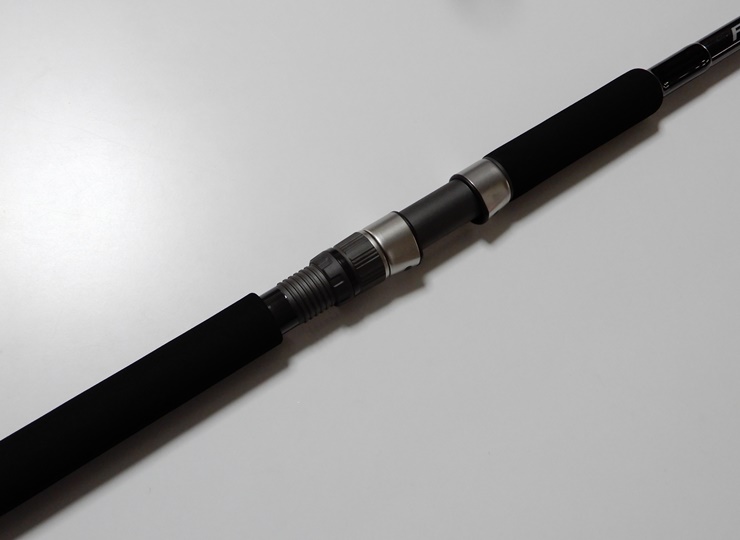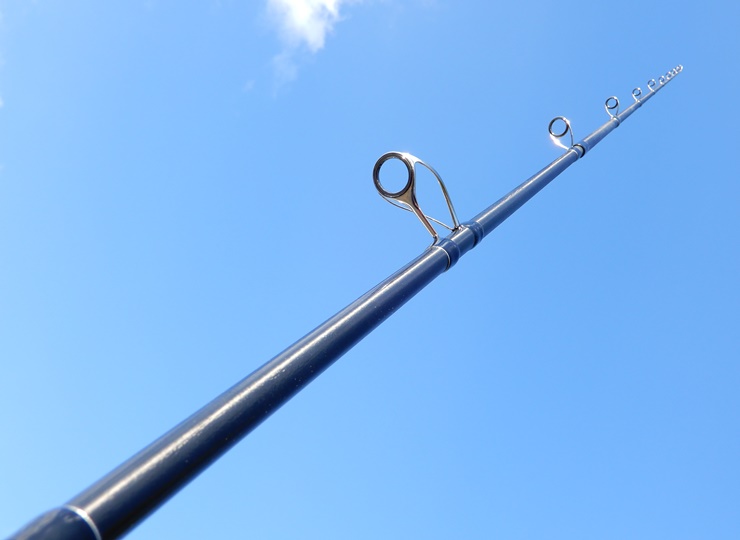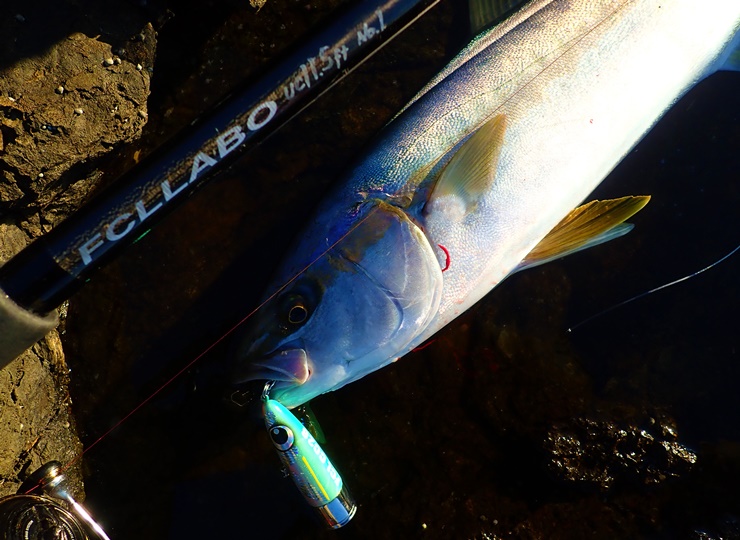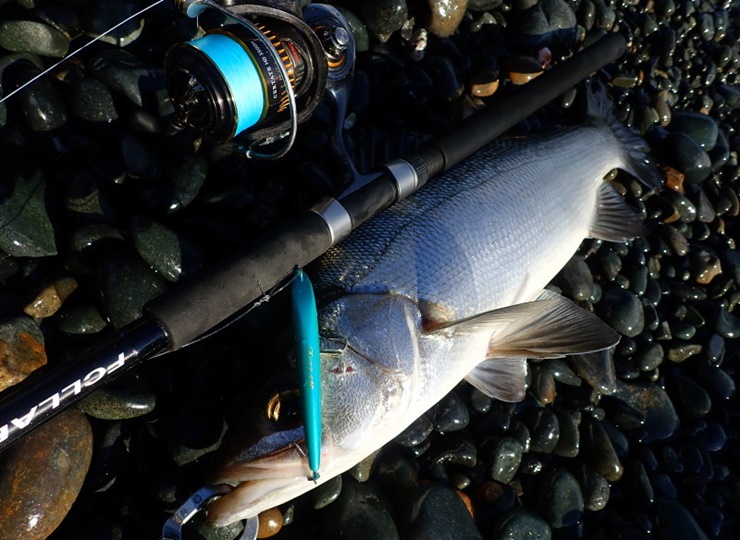 The latest version of the 2S series.
This time I made it longer. The reason it needs to be longer is because 11ft variants are popping up all over the place. Still, I think the current 2S is a very good rod, but I personally thought that if I was going to make a new one, I would definitely want to make a longer one. Of course, the longer it is, the longer the flight distance will be.
In other words, if it is longer than 11ft, it will definitely carry more distance than 11. However, the feeling becomes worse.
It is a physical problem of carbon fiber due to its length. This is because the needs for length, weight and hardness are among the conflicting physical properties in our case. When the second version of the beta version was completed, I actually made a rod up to 12ft, but with the technology 14 years ago, it was rejected because the lightness and elasticity were not what I wanted.
As time passed, I found a product that I was satisfied with at 11.5ft, so I decided to sell it.
It is a good rod that can demonstrate its superiority due to its length. How can the plug be used accurately? That is the basis of 2S's design.
Here is the tool I am looking for, which is not made by referring to any other rod.
---
UC11.5SS detailed comparison
Our flagship model sold last year. where is good Let me write in a little more detail. I have already mentioned the background, so I would like to write about the performance of the actual machine.
It is the 2S longest model that came out as a new work in 2019. I think that it is said about the degree of lightness, length, and hardness, but I would like to explain based on actual data.
First of all, I would like to write a comparison with UC112S about the bending of the blank against the load. The UC112S was a light blank that appeared in 2014 and was characterized by being able to be operated with one hand to some extent.
What I mean by this is that the 112S was a blackfin seabass rod that was a step above the β2 at the time due to its balance of length, weight, and hardness. I think it's a good rod for the current one.
On the other hand, what happens with 11.5ft is that the top photo shows a load of 500g, and the bottom photo shows a load of 1kg. If you comment, 11.5ft is harder.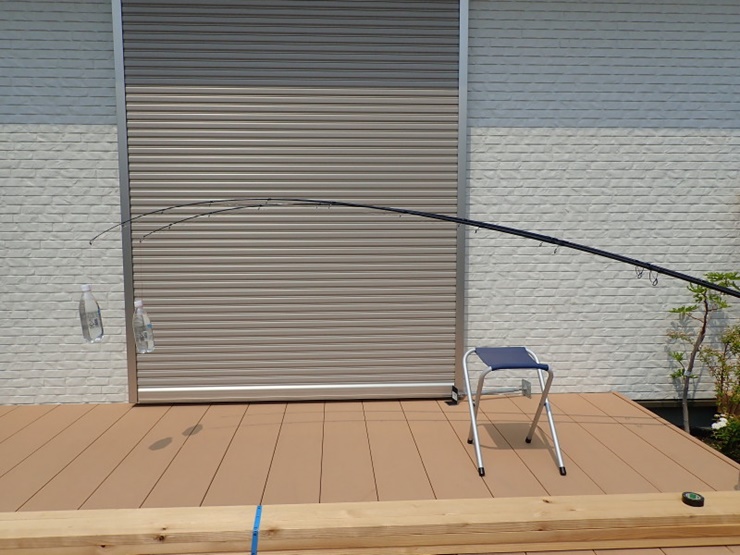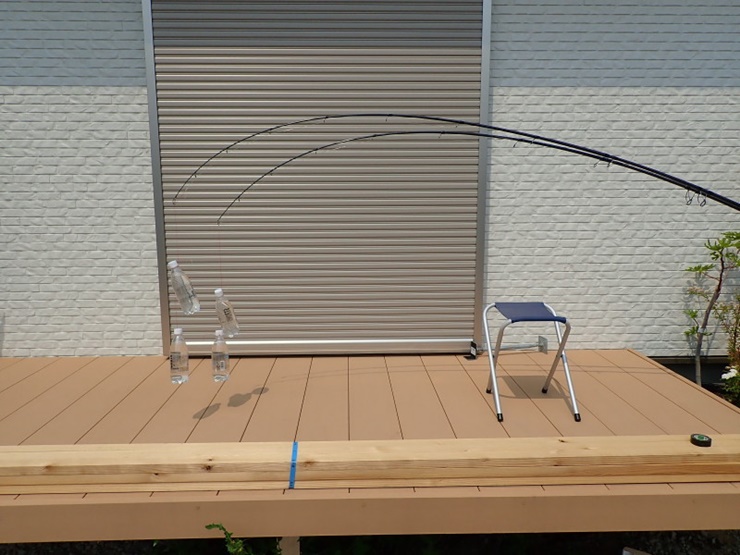 The same goes for the tip, but if you look at the photo of the butt side, the butt part of No. 11 is bent. Especially the bend from around the joint is bent compared to 11.5ft. You can actually feel that the 11.5 is harder when you hold it. Comparing 11 and 11.5 top, 11.5ft feels a little harder. I think that 11.5 is easier to handle when actually catching fish.
However, I think that there will be parts that do not feel that way because it is light and long. It should feel soft. However, if you look at the actual load, it is obvious at a glance, and in a sense it is natural.
We're moving forward, and in a way it's only natural that newer models outperform older ones after a certain amount of time. Otherwise, there is no point in putting it out.
In terms of taper, 11.5ft is a slower taper than 11, and the butt is thinner. The 2 guides on the butt side also contribute to the overall balance of the number of guides. Even if the amount of carbon is small, it is possible to fight by making full use of the material against the load. Although it is placed in a different position from 11SS and 11β3, I think it is an item that can be recommended as a tool for creating a new path.
The lure's maneuverability allows for casting that takes advantage of its length. If it gets too long, some people won't be able to cast it well, so it's dangerous to leave that judgment up to others.
Considering the basic load, it can be used as a rod that is reliably long and easy to apply centrifugal force. It is a rod that doesn't feel too inconvenient to handle, and you can take advantage of the length for fighting.
| | |
| --- | --- |
| Length | 11.5ft |
| Weight | About 255g |
| Sections | 2 piece |
| Closing size | About 185cm |
| Cast weight | MAX 50g |
| Recommended reel size | Daiwa LT5000 |
| Recommended fishing line | PE #2 |
| Guide setting | Butt RVSG φ25 ~ Top φ10 |
| Reel seat | DPS20 SD + lock nut |
| Fore grip length | About 11cm |
| Rear grip length | About 39cm (including spacer) |
| Length from reel foot to top | About 302cm |
| Length from reel foot to end | About 46cm |