UC11ft β3 (spinning rod)
Sold Out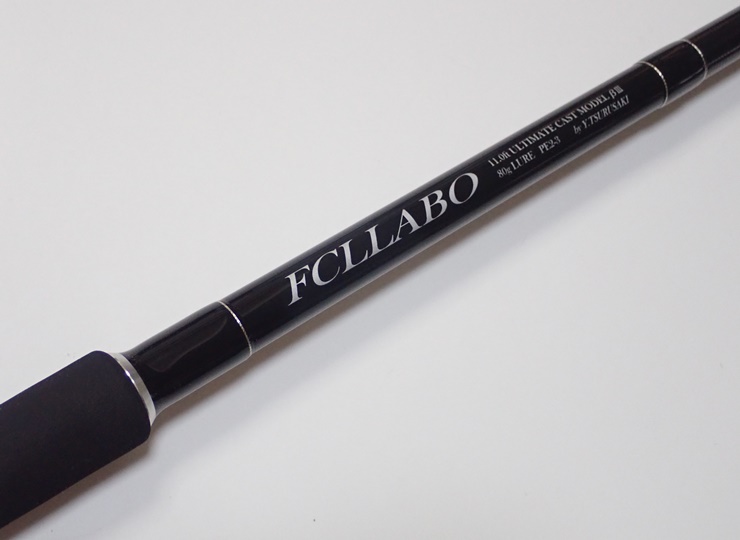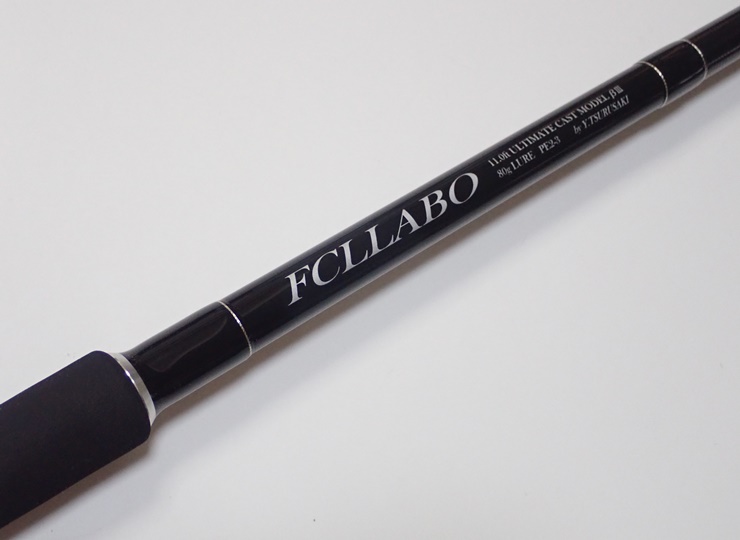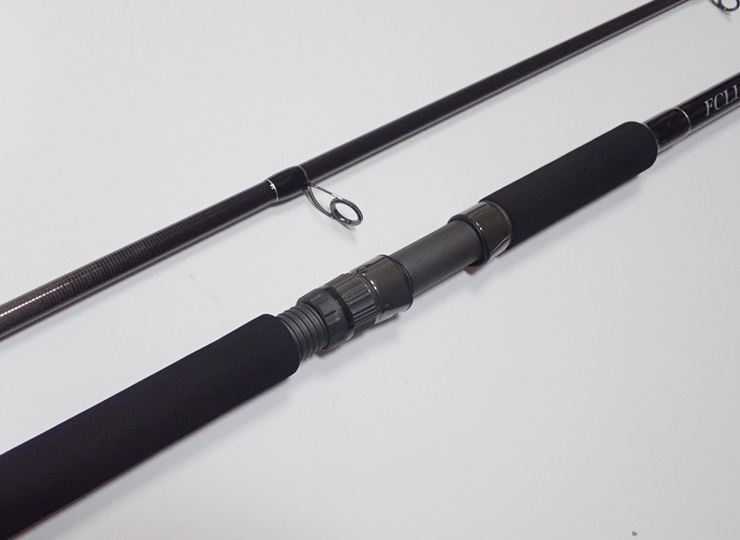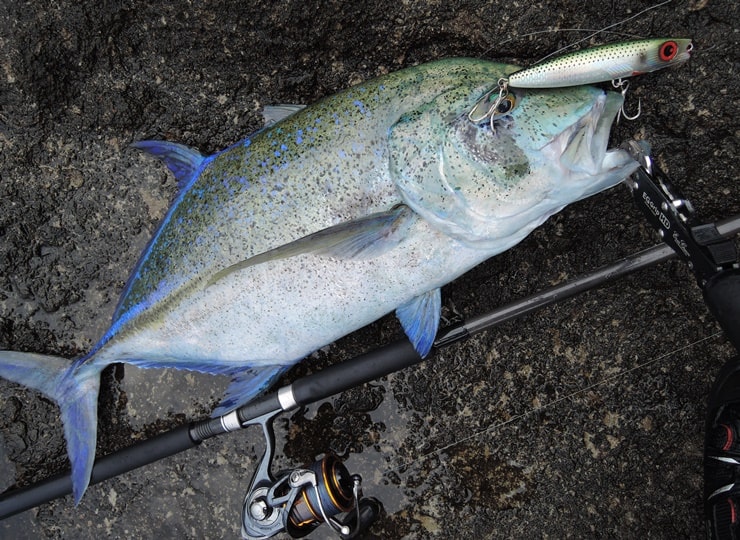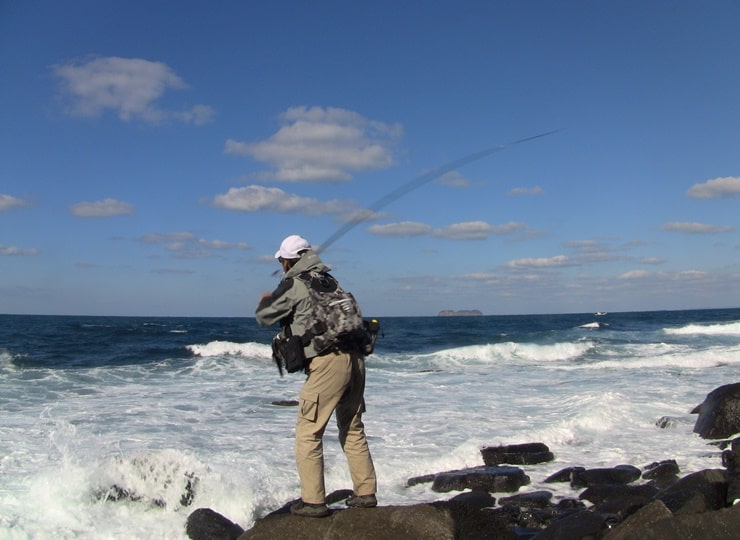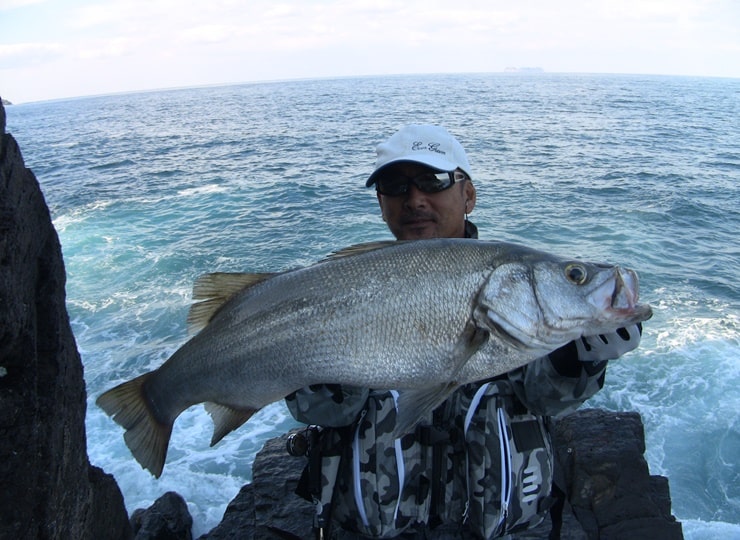 I want a rod that can be used as a multi-type rod for the ocean, but rather than a super strong, full-fledged model like the UC10pro, I have created a rod with just the right power for yellowtail, blackfin seabass, red sea bream, etc.
It is a rod that can work properly if it is PE3 or less.
Well, handling this kind of rod is at your own risk.
In terms of the conventional ratio, the strength is greatly increased.
It is a rod that is perfect as a partner on the beach.
The grip is a thin grip DPS18, Inro joint.
Compatible reels are 3500 to 4000 (Daiwa). FREAMS 3500 to 4000 are used in the rod test.
PE uses Max No. 3.
The butt is a titanium T-RV25-H model, from which it connects to a titanium SiC with a minimum diameter of 10mm.
At the moment, we are using this system in terms of strength and stability.
It is a smooth guide array as shown in the picture.
The top is stiffer.
In addition, it is a strong max 80g and a thin DPS 18mm reel seat.
It is inevitably lighter.
For those who chose β2 (previous model 11ft) as a companion on the beach, I think this drastic change is big.
In the test, we used jigs up to 120g and poppers around 80g to catch bluefin trevally, dolphinfish, and other yellowtail.
A rod designed for casting long distances and catching fish.
However, this is not the end of development, so we decided to start selling it as a beta model.
A beach item that works as expected.
Sharp "2S" leaning towards blackfin seabass and "β3" with toughness that can handle multiple
I will explain the difference for those who hesitate between normal 2013, 2S and β3.
The difference between normal 2013 and 2S is whether you can swing with one hand or not.
The hardness of the top of β3 is between 2013 model (soft) and 2S (hard).
Fight has the strength to feel the torque.
I use the 2S because it's easy to do this light trick.
For some reason, blackfin seabass has become popular in recent years, and fishing with large lures is no longer the main method used in the past.
The 2S is a long, strong rod that is easy to handle, considering the fact that blackfin seabass perch tends to prefer things with finesse.
If you're only doing simple retrieval, any rod will do, but if you're fishing in a bit more detail, I think the 2S will be a useful rod.
| | |
| --- | --- |
| Length | 11ft |
| Weight | About 245g |
| Sections | 2 piece |
| Closing size | About 172.5cm |
| Cast weight | MAX 80g |
| Recommended reel size | Daiwa 4000 |
| Recommended fishing line | PE #3 |
| Guide setting | RV-H φ25 ~ Top φ10 |
| Reel seat | DPS18SD + lock nut |
| Fore grip length | About 11cm |
| Rear grip length | About 34.5cm (including end) |
| Length from reel foot to top | About 295cm |
| Length from reel foot to end | About 42cm |